Charity
Top ten tips to help charities embrace digital
Our friends at investment management firm Quilter Cheviot asked IE for some top tips on effective use of digital for charities. Here's a quick summary of that piece, but you can download the full article as part of Quilter's annual review for charities.
---
---
'Ten tips on digital for charities', gives helpful tips on how charities can embrace digital to raise awareness of their brand, tell their stories and engage their audiences.
Ed Wilkinson, Digital Services Director and Senior Consultant, brings to bear his 10 years of experience working hundreds of charity client projects, to create a must have guide to digital for not-for-profits. Some might surprise you, especially as the focus is much less on the technology, and more about the story you want to tell.
1. Tell stories
For all brands, but especially for charities, it's the stories behind your organisation that resonate with your audiences. Make storytelling part of your culture and use your digital platforms to talk about the personal and community transformations at the heart of your charity – not just the statistics that show the impact you're making.
2. Be resolutely user-led
Identify your most important user personas and map out the different user journeys, so you can customise the online experience around their needs, and personalise the experience. Harness analytics data to give you a steer on what users are looking for, and the content that's most effective.
3. Ensure your content works digitally
Your content must be digitally viable. Your information architecture (IA) is all important to ensure an intuitive user experience, so plan this out from the start and configure your content management system (CMS) accordingly. Provide a clear, defined structure for your content and use filtering to expose the most relevant content for your visitors.   
4. Make giving easy
If fundraising is one of your goals, provide clear donation pathways for your visitors. If giving is easy, accessible, and flexible, you'll receive more donations.
5. Avoid jumping on bandwagons
Avoid following trends that add nothing to your digital strategy and execution. It is crucial that you have a delivery method that suits your audience and objective. For example, mobile apps can be great, but they have to serve a purpose to be truly engaging, if your users are going to download and interact with them.
6. Streamline your systems
Use digital internally to increase your efficiency and effectiveness as an organisation. Merged systems can help your team members to communicate and collaborate, breaking down barriers and working across silos. But take an Agile approach to integrating systems, or you can end up with an expensive white elephant on your hands.
7. Claim your Google grant
Google AdWords Grants are exceptional as they help smaller charities to increase their marketing budget for pay per click advertising (Google AdWords). This can really level the playing field by enabling the little guys to compete online against their bigger rivals. If you're not claiming yours, do, but ensure you use it wisely, or it may not be renewed.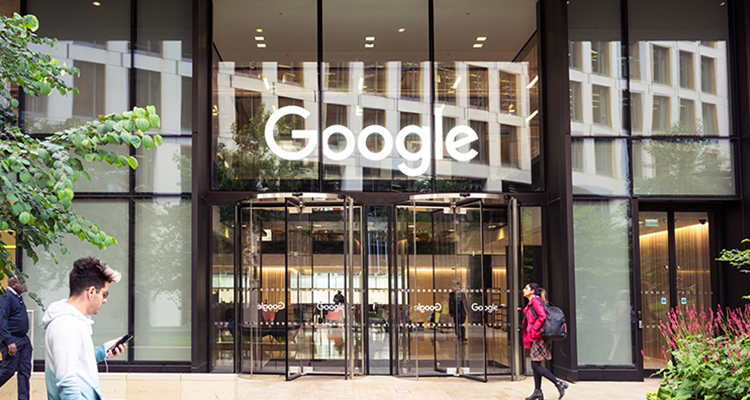 8. Crunch your data
Detailed analytics are vital as they provide insight into your website's performance and audience. The key is to set measurable and clear goals by using succinct data reports to review your analytics, check for issues and combat any problems shown in your reports.   
9. Keep an eye on GDPR
After dominating the digital headlines last year, it may surprise you to see this only at number nine on the list! GDPR is a legal requirement, but you have to be practical too. Keep an eye on your sign-ups, and make sure you're not scaring people away unnecessarily.
10. Remember, Rome wasn't built in a day
Remember, your website should be a living, breathing resource, it's never 'finished'. So put the onus on action, and gradual improvement, rather than waiting for things to be perfect. To quote from the Charity Digital Code: 'Fail Fast, Fail Forward'.
Make sure you plan and budget for change, so you can adapt to new trends and improve your online presence over time. A system for prioritising requirements, such as MoSCoW (Must Have, Should Have, Could Have, Won't Have) can be really helpful.

The full article features in Quilter Cheviot's latest annual review for charities, and in soft copy available for download. We're chuffed to be a part of it, in their very first technology section.
Quilter Cheviot and IE – perfect partners
Quilter Cheviot are a bespoke investment management firm, known for their award winning service, experience in the financial sector, and responsible investment stance. They contribute funding and raise awareness on issues such as dementia and other charitable causes, and they have over 20 years of experience working with charity clients.
Quilter Cheviot's fresh stance in the financial sector, and this alignment of their values with IE's own, has brought us together. Ollie Leggett led a charity roundtable discussion on branding for charities at Quilter's Birmingham office on 29th January 2019.
Individual stories of personal and community transformation will always hit home the hardest, so make gathering stories and content part of your culture.

Ed Wilkinson
Digital Services Director & Senior Digital Consultant