Our story
IE began life in 1994, founded by our MD Ollie Leggett.
As a former teacher, design lecturer, and charity trustee, Ollie had a passion for helping Charity, Health and Education clients to connect with their audiences and gain access to the industry's best creatives – something that, back then, was all-too-commonly only possible for 'big business'.
Originally founded as a brand consultancy, in 2002, IE bought a digital agency, after recognising that digital platforms were becoming one of the most important expressions of brand – and we were fed up of seeing our work butchered by techies.
So the two companies merged and became the agency we are today: A team of around 20 consultants, researchers, developers and creatives based in the historic Jewellery Quarter in Birmingham. And we still remain true to our original vision – putting technology to good use for values driven, not-for-profit clients.
Whether it's working with Government Digital Services to develop the future of digital apps in the healthcare market, helping charities to recruit volunteers and donors, or helping universities to attract and engage students – we're helping not-for-profits to engage with their audiences – increasing their impact and reach through user research and discovery, UX design, user testing, CMS websites, mobile apps, CRM integrations, and bespoke web applications.
That's why we're the digital agency for Charity, Health & Education.
Our team
Call us big headed, but we're pretty confident we've got the best people in the industry.
Because IE Digital is only as good as its people. Our studio is full of some of the industry's best digital consultants, UX / UI designers, web developers, project managers, and creatives – all under one roof.
Our awards
Corporate Member of ACO – the Association of Charitable Organisations

ACO is the national UK umbrella body for charities that give grants and welfare support to individuals in need. IE is proud to work with charity clients including the RAF Association, St Vincent de Paul's Society, Baron Davenport's Charity, and Clergy Support Trust – who we recently renamed and rebranded from Sons and Friends of the Clergy, and built their new website.

MemberWise Recognised Supplier

MemberWise is a thriving professional community that provides practical help and support to over 5,000+ membership organisation and association professionals based in the UK and overseas.

IE Digital is proud to be a MemberWise Recognised Supplier for our extensive work with membership associations. Check out some of our membership projects and clients.

ISO 9001 : 2015 Certified

As a business we are ISO 9001 Accredited and undergo an annual external audit. This is one of a number of internal processes and procedures we have in place to ensure our clients receive a first-class experience with IE.

IE has been ISO 9001 accredited since 2008 for the design and provision of web, interactive, design and brand solutions.

Last audited October 2020. Certificate number GB 14129916.

Premier Digital Awards 2019

RUNNER-UP – Best New or Redesigned Website for Clergy Support Trust.

Premier Digital's mission is to help the Christian community take hold of all the opportunities offered by the digital revolution. They aim to inspire people with what is possible, equip them with new ideas and skills, and connect people and organisations to achieve their aims. The Premier Digital Awards celebrate excellence, share best practice and encourage those serving God online.

Read more about our award winning Clergy Support Trust website.

Charity Times Awards 2016

SHORTLISTED – Best use of the web for Career Ready website and volunteer management system.

The Charity Times Awards celebrate best practice in the UK charity and not-for-profit sector. Other nominees in the category included charity giants Citizens Advice, Royal Air Force Benevolent Fund and Shelter.

Charity Times Awards 2013

SHORTLISTED – Best use of the web for PFEG (now Young Money, part of Young Enterprise)

Read more about PFEG on IE Brand.

W3 Awards, 2017

SILVER – Outstanding User Experience (Websites) – Countryside Classroom (Farming and Countryside Education)

SILVER – Outstanding Education Website – Countryside Classroom

SILVER – Outstanding School/University Website – AgriFood Training Partnership (AFTP) (University of Nottingham)

SILVER – Outstanding Mobile App/Site-Self Promotion – IE Digital

SILVER – Outstanding Website-Self Promotion – IE Digital

The creativity and quality of this season's entries raised the bar once again... our winners are a true testament to the power of web creativity across the world. We applaud the talents and dedication our winners showcased and commend all of this year's entrants for their commitment to furthering the quality of the content we view online.

Derek Howard


Director of the AIVA

Close

CIWM Sustainability and Resource Awards 2016

SHORTLISTED – Most Effective Communications Campaign for WRAP Love Your Clothes.

Campaign brand, messaging and visual identity by IE Brand. Love Your Clothes website, including video content, by IE Digital.

The Sustainability and Resource Awards are held annually by the CIWM (Chartered Institution of Wastes Management). The prestigious awards are presented for outstanding achievement in the sustainability, resource and waste industry and are judged by the most respected experts in the sector, representing the highest level of achievement.

CharityComms Corporate Partner

IE's core belief is that the world's values-driven organisations deserve access to the best: the best thinkers, the best creatives, the best developers and the best service.

As an agency partner who understands the needs of charity marketing and communications professionals, IE is proud to be a CharityComms Corporate partner.

Living Wage Foundation

IE Digital is proud to be accredited by the Living Wage Foundation, for voluntarily paying a higher rate of base pay.

The real Living Wage rates are independently-calculated based on what people need to get by – higher than the UK governments minimum.

Pantheon Partner

IE Digital have adopted Pantheon's cloud-based hosting platform for the majority of our Drupal and WordPress websites. Pantheon's state of the art architecture helps us to deliver amazing experiences for our clients and their users, and improve our productivity. Pantheon boasts super fast speeds and 24 x 7 x 365 support, on the very rare occasion that something goes wrong.

Our web developers are Pantheon trained.

AHCM Communicating Healthcare Awards, 2013

SHORTLISTED – Best Website for CSH Surrey

SHORTLISTED – Best Visual Brand for CSH Surrey

W3 Awards, 2010

SILVER – Outstanding Website, Health for Solihull NHS Care Trust
SILVER – Outstanding Website, Health for West Midlands Quality Review Service (NHS)

W3 Awards, 2009

SILVER – Outstanding Website, Not-for-profit for Digital Birmingham
SILVER – Outstanding Website, Charity for University of the First Age

The British Council's Youth on Board Award, 2012

WINNER – Inspiring Project for PFEG (now Young Money, part of Young Enterprise)

Campaign: "Our Money, Our Future"
Careers
IE's people are our most important asset.
We believe in investing in the next generation of consultants, designers and developers. That's why we created the IE Academy – a recruitment programme for newly graduated developers.
Each and every member of the IE team shares our ethos, and we encourage the team to participate in charity / community projects, which are supported by the agency.
Anyone can make a website. We're making a difference.
Our benefits:
33 days holiday (including bank holidays)
Flexible working hours
Time off in lieu
Paid overtime
Buy/sell holiday
Health cash plan
Time off for community projects
Pension scheme
4 week sabbatical (after 5 years service)
Personal training budget
Fun days (from kayaking to BBQs, ice-skating to tobogganing!)
Ping pong table
Unlimited book buying budget
IE Digital is proud to be accredited by the Living Wage Foundation, for voluntarily paying a higher rate of base pay.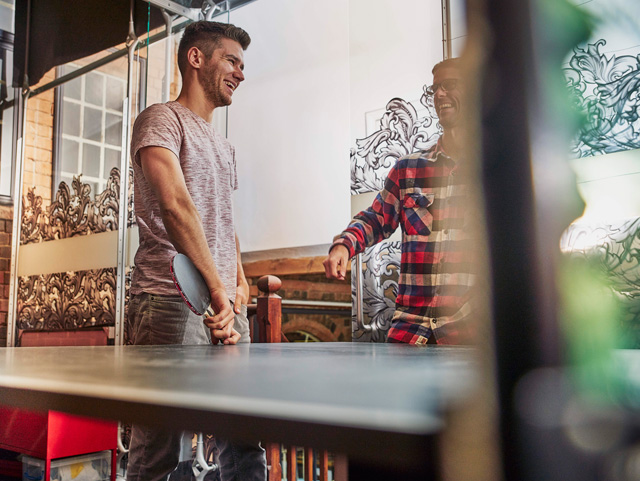 Location
IE Digital is proud to be a Birmingham agency, but that doesn't mean we only work in and around the UK's second city.
With so many UK charities choosing London as their headquarters, it's no surprise that over 50% of our clients are based in the capital, and IE consultants are in London at least 2-3 times per week on average.
And with UK universities being an area of specialism, we also work across the whole country, with clients as far apart as the Universities of Aberdeen and Southampton'. We've also worked with a number of clients in the Republic of Ireland, including University College Dublin.
Our central location offers the perfect opportunity for us to hop on the motorway or jump on the train regardless of your location. Current travel time by train to London is just over an hour – so we can often be with you faster than London agencies can travel across the city: offering you the convenience of a local agency, without their day rates.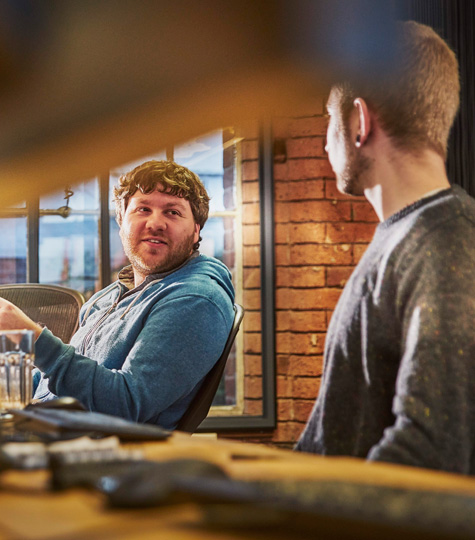 Off