Charity, IE News
Embedding measurement and insight at the Charity Digital Conference
The Charity Digital Conference 2018 will take place in London in a few weeks. The annual event, organised by Charity Comms, will bring forth digital experts from across the charity sector. IE will be there, offering Advice Surgeries with a Senior Digital Consultant, as well as leading a peer-to-peer learning workshop and presentation.
---
---
The Charity Digital Conference is back on 21st November for another year of upbeat digital discussions, talks, workshops and how-to sessions for the sector, with the leading voices in charity and digital.
Designed for charity digital and comms professionals at all levels to make the most of the latest trends in digital innovation, the Charity Digital Conference will host an expected 400 professionals and over 40 inspirational speakers. And guess what? We'll be among them.
Embedding measurement and insight into digital service design
The theme of our workshop will revolve around the successful application of data and insight within a charity organisation – where it's important to both measure and communicate the social impact of their work. James Marsh, Senior Digital Consultant and Ollie Leggett, Managing Director, will lead a peer-to-peer workshop and presentation in the Data and Insight stream.
They'll take delegates through a case study for the education charity Career Ready, who particularly needed to communicate the impact of involvement back to each of their corporate partners.
When we developed Career Ready's new website and volunteer/programme management system, IE Digital put measurement and insight front and centre at every stage of the process. Taking an Agile approach to designing their transformative new digital system, we considered data collection at every stage, and built in automated communications to share insights with key stakeholders, including corporate partners/employers and schools.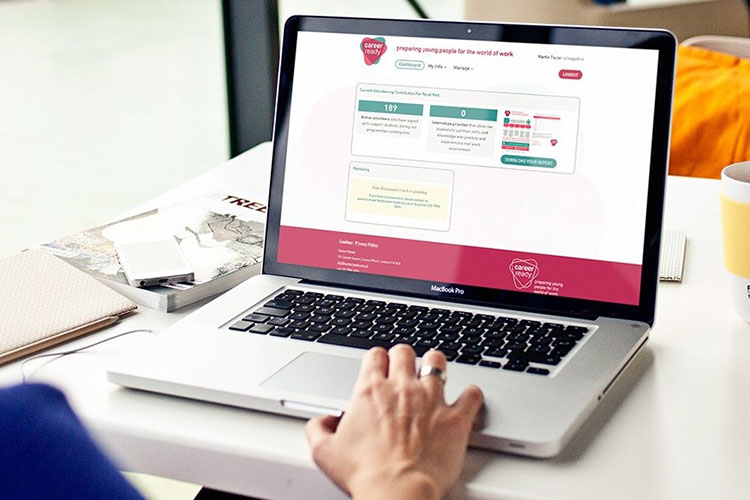 Following this short case study, IE will lead delegates in a workshop session to identify the steps involved in putting insight and measurement front and centre in any digital project.
IE's session "Embedding measurement and insight into digital service design" is at 15:25 - 16:10pm (Peer-to-peer learning session 4d). It will be suitable for digital, comms and marketing leads from medium to large charities.
Digital and Brand Surgeries
In addition, IE will have a stand in the conference's exhibition area, where we'll be running pre-bookable Digital Surgery sessions. Delegates will be able to explore the solutions to their communications and digital challenges with an experienced Senior Digital Consultant. We'll also have a Senior Brand Consultant on hand for any questions on brand research, messaging or visual identity – either on or offline.
Ed Wilkinson, Digital Services Director at IE Digital, commented, "Delegates are welcome to ask us anything, be it about user experience (UX), technology choices, CRM and systems integrations, CMS selection, or anything else digital. We'll also have copies of our free templates for creating excellent brand and digital briefs to give away."
If you're planning to attend the conference, you can pre-book a digital surgery session with Ed through the event organisers. Alternatively, you're welcome to drop by the stand at any time.
Visit the CharityComms website for more information and to book your tickets.   
This popular conference will shed light onto new discoveries and perceptions into the digital community, including but not limited to: new tech, trends, tools, data and channels. And it's not all business, there'll also be sessions on yoga and mindfulness, a charity film room and networking opportunities.
It sounds like a not-to-be-missed event, so we hope to see you there!
Delegates are welcome to ask us anything, be it about user experience (UX), technology choices, CRM and systems integrations, CMS selection, or anything else digital. We'll also have copies of our free templates for creating excellent brand and digital briefs to give away.

Ed Wilkinson
Digital Services Director at IE Digital