Charity, Education
And the winner is…
We're over-the-moon because IE has been shortlisted for a Charity Times Award! Our work with Career Ready has been nominated in the "Best Use of the Web" category.
---
---
Bringing Career Ready into the 21st Century
As part of a wider change programme, Career Ready needed more than just an attractive new website. To support an ambitious period of growth, they needed a platform that would serve to:
attract employers, volunteers and schools
engage a wide range of stakeholders
facilitate the management, running and evaluation of the programme
streamline lengthy processes for criminal records checks
IE was handed the task of delivering the digital strategy, design and build of a sophisticated online volunteer management system and automating the existing unwieldy, manual processes. Following a detailed discovery phase, including interviews with staff across the organisation, IE developed an iterative digital strategy to meet the objectives in four separate development phases, built on Open Source technologies including Laravel, Angular and Drupal.
The phased approach meant that a much improved, more efficient service went live within 2.5 months, in time for the launch of an improved programme for the 2015 academic year.
Delivering Return on Investment
The new web-based volunteer management system has been transformational for Career Ready.
The average admin overhead per applicant has been reduced by 80%, enabling the charity to reduce costs for budget-stretched schools, and reach more young people.
There has been a 247% increase in the number of volunteers registered, which has enabled Career Ready to recruit a mentor for every student on the programme – one of the most powerful methods of improving their life chances.
With more streamlined online criminal records checks, on-boarding of the majority of volunteers is now accomplished in under a month.
Anne Spackman, Chief Executive of Career Ready, said:
"We are delighted to have been shortlisted for such a high profile award. Career Ready now has a website that proudly promotes its achievements and impact as a leader in the employer engagement field, and an operating platform on which to grow.
"Last year we introduced a system on our website that saves both the charity and schools from complex and costly admin. This in turn has meant we have been able to reduce costs for budget-stretched schools, and reach more young people than before."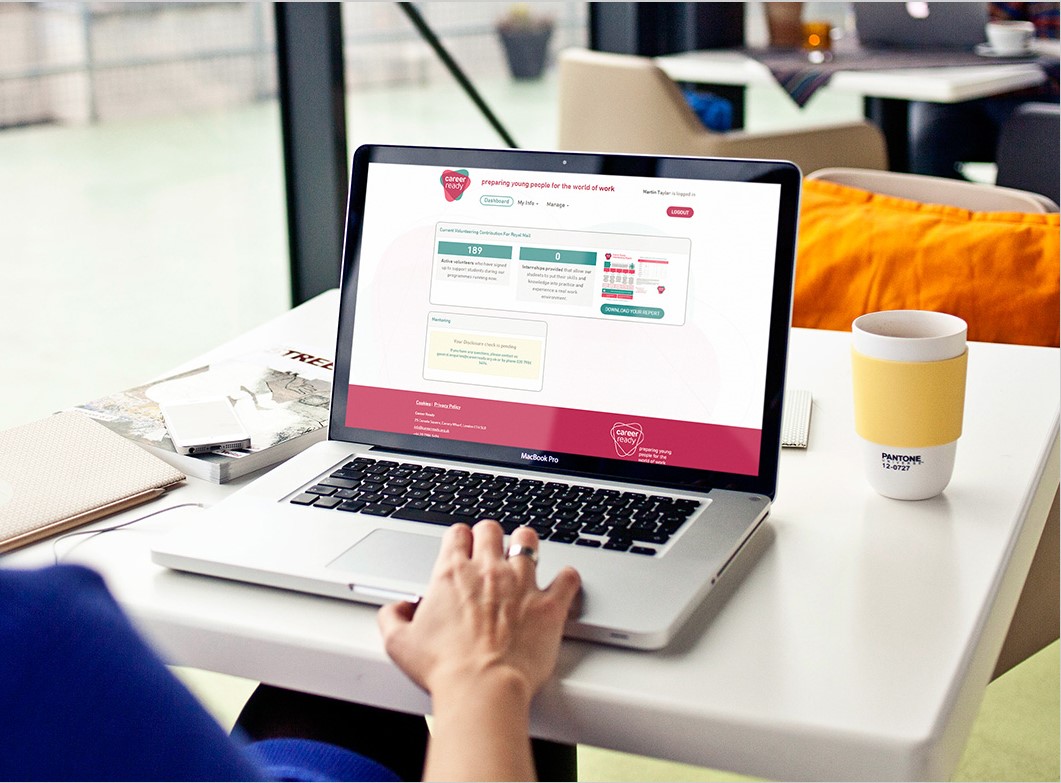 Commenting on our success, our MD Ollie Leggett said, "What makes the Career Ready project so special to IE is that it's so much more than a website. It's a digital service platform that has transformed the way Career Ready delivers value to volunteers, young people and corporate sponsors alike.
"The project required a leap-of-faith from the team at Career Ready, who placed their trust in IE's Agile, iterative approach to development. We went on a journey together to find an unknown solution that delivers more value than we could ever have imagined.
"We're delighted to have played our part in helping a fantastic organisation take a significant step toward achieving its ambitious growth and impact objectives. A true partnership approach that will help to shape young lives for many years to come."
About the Charity Times Awards
The Charity Times Awards are in their 17th year and celebrate best practice in the UK charity and not-for-profit sector. Winners last year included Samaritans, The Prince's Trust, Unicef and Birmingham Children's Hospital Charity.
And we're in excellent company this year, with Career Ready shortlisted alongside charity giants Citizens Advice, Royal Air Force Benevolent Fund and Shelter.
We'll find out who gets to take home the trophy at a gala dinner in London on 28 September.
Career Ready now has... an operating platform on which to grow. We have been able to reduce costs for budget-stretched schools, and reach more young people than before.

Anne Spackman
Chief Executive, Career Ready